Data:
16 Martie 2020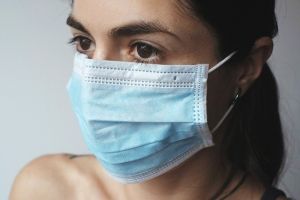 Protect yourselves, avoid direct contact!
The translation of the recommendation issued by the Department of the Emergency Situation in the Romanian Government.
You have a list of the most important measures in place in Romania in relation with COVID-19 HERE.
You have a list of the most important official sources of information in relation with COVID-19 HERE.
The protection measures
Avoid crowded areas where you can be exposed to direct contact and interaction with a high number of people such as intense traffic areas, public gatherings, leisure areas, etc.

Protect children from those playgrounds that entail the touch of a high number of surfaces and items.

Limit to maximum any direct contact with other persons, other than those from your family, through gestures such as: shaking hands, kissing cheeks, touching faces with hands.

In respect to people you live with, it is recommended that you only come into direct contact with them after you have sanitised your hands.

Avoid touching surfaces that are frequently touched by other people such as door handles, lift buttons, stair rails etc.

In case you need to touch these surfaces, please protect yourselves by using disposable napkins.

Keep a significant distance of about 1.5 m from other persons you meet. In case you are in public transport do not stay face-to-face with other people.

After using public transport, make sure you sanitise your hands before you touch your face, mouth, eyes.

Use alternative routes or means of transport in order to avoid crowded places. In urban areas, it is recommended that you use alternative means such as bicycles, walking, rollers/scooter.
Avoid travelling to countries that are confronted with a high number of infections with COVID-19 and discourage the return to Romania of people in risk areas. Real time data can be accessed here: http://www.cnscbt.ro/

If you have travelled in a country exposed to high number of infection there is the possibility that you enter quarantine or isolation at home for 14 days together with those that live with you.
It is mandatory for people returning from risk areas to enter self-isolation at home which involves that everyone they live with does the same.

Limit the use of cash (bills and coins) and opt for payments online, with phone, or card. Transmission of viruses is significantly realised through the usage of cash which are touched, statistically, by a high number of people.
Choose to work from home if the employer can offer this option. There are recommendations issued by the Ministry of Labour here: https://bit.ly/2TGyV8d
Strictly respect all hygiene rules recommended by authorities to protect yourselves and other people. Use the protection face mask only if you have flu or cold symptoms to protect others.

Wash your hands with water and soap for at least 20 second after contact with any surface potentially contaminated.
Use paper towels to wipe your hands.
Do not touch your eyes, nose or mouth without washing hands.
If you sneeze or cough cover your mouth and nose with a disposable napkin which you throw in the bin immediately after.
Disinfect frequently with a solution based on alcohol and chlorine all surfaces you meet at home and at work.
Air the room in which you work/live several times a day.
Take antiviral and antibiotics only at doctor's prescription.
Do not drink liquids from the same bottle/glass and do not use the same cutlery with other people.
Do not come in direct contact with people in self-isolation at home regardless if they present or not coronavirus symptoms.
The face protection mask protects those around you in care you present symptoms of cold or flu. The mask should cover completely the nose and mouth.

Please bear in mind that not all cases of infection with COVID 19 present symptoms. People apparently healthy can carry and spread the virus without knowing.

For information about coronavirus, call 0800.800.358.
For emergency call 112!

Avoid with priority the exposure of people over 65 and of those with a diminished immunity.
Inform the authorities about any case that comes to your knowledge that might have meet a person confirmed with coronavirus and that has returned from an affected area and is not in isolation.
Inform immediately your health practitioner if you have travelled in areas of coronavirus even if at the time of the trip this area was not in the alert area. In case you cannot contact your health practitioner, inform the Public Health Unit and eventually 112.
Stay at home if you have symptoms of cold or flu and inform your health practitioner first via phone for advice. Do not go to emergency units immediately.
If you are in self-isolation at home, strictly respect the authorities' recommendations. Do not leave home for the duration of the 14 days, do not receive visitors and do not enter in contact with people who supply you with food and other products,

If you do not respect the rules of self-isolation you risk a fine of 20000 RON and a criminal case for contributing to the spread of the virus.